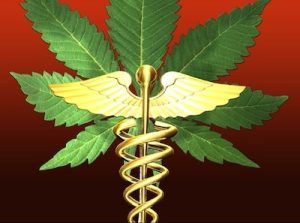 If you have medical cannabis questions regarding your treatment plans, a MMCC approved medical cannabis Clinical Director is available for free through each Maryland licensed dispensary. If you were referred to this page from a dispensary, please visit our intake page. Clinical Directors offer consults to help patients navigate the often confusing waters of medical cannabis treatment. Dawn-Marie Steenstra has consulted with hundreds of patients over the past 8 years and is thrilled to be a part of the educational process for those under her care.
Maryland has recognized the need for medical oversight for patients confused or needing additional clinical support in their treatment plans utilizing medical cannabis. Each dispensary in Maryland is now responsible to have on staff a trained medical cannabis Clinical Director to help patients in their understanding of cannabis and how it affects the body. These important considerations for patients include:
Potential drug-to-drug interactions, including interactions with alcohol, prescription drugs, non-prescription drugs, and supplements;
Possible side effects or contraindications of medical cannabis use;
The potential for differing strengths and effects of medical cannabis strains; and
Different methods, forms, and routes of medical cannabis administration
In addition, Clinical Directors are also responsible to train dispensary workers in :●  Guidelines for providing information to qualifying patients related to risks, benefits, and side effects associated with medical cannabis;
Recognizing signs and symptoms of substance abuse; and
Guidelines for refusing to provide medical cannabis to an individual who appears to be under the influence of drugs or alcohol
Dawn-Marie is one of the original cannabis nurses who was appointed to the fledgling American Cannabis Nurses Association Board of Directors in 2012. She has studied and completed clinical training with Dr. Dustin Sulak and collaborated with Dr. Patricia Frye on patient outreach with vulnerable seniors in Maryland. From her years of working in long term care, rehabilitation, hospice, and palliative care treatment, Dawn-Marie is uniquely qualified to assist in advising patients in their cannabis medicine journey. She has a history of careful medication reconciliation and evaluating the patients in her care "holistically" taking all concerns and pointing patients to the safest methods of treatment, often discussing plans directly with patients attending physicians for continuity of treatment and educating them on the safety and efficacy of cannabis for many common ailments.
As a former home health nurse and education and outreach coordinator, Dawn-Marie understands the importance of trust and reliability of a patient's care and oversight. For this and a multitude of other reasons, Dawn-Marie lobbied for the role of Clinical Directors in every dispensary and continues to work to unify medical care inclusive of cannabinoid therapeutics to patients not only in Maryland but throughout the country. On a national level, she frequently speaks with various professional groups including United Patients Group, Patients Out of Time, The Cannabis Nurses Network as well as the Cannabis Science Conference. The past 9 years she has educated nursing, rehabilitation, and counseling groups as well as spoken at University of Maryland College Park and participated in the Medical Cannabis Symposium at University of Maryland's Masters in Cannabis Program. Her goal is to streamline treatment of patients with medical cannabis questions so they can achieve the very best outcomes for the least amount of cost for the medical cannabis patient. Schedule a consult with Dawn-Marie today via your local dispensary!